Car decals (also referred to as car stickers or car graphics) are images, graphics, or lettering printed onto or cut out of self-adhesive vinyl material and then placed on any type of vehicle. Car decals include car & truck lettering, clear vinyl decals, opaque vinyl decals, perforated decals, and high adhesive decals. They are mainly used to advertise business names, logos, products, and contact information. They may also be used to show off your favorite logo, team, band, etc.
HERE IS HOW IT WORK
Send us the pictures of all side of your vehicles, If you need help just ask us
Find art you want to use,  If you already have art or an idea simply email us service[@]dyna-mick.ca
Or simply contact us at  514 6060 628 and we'll give you a quote.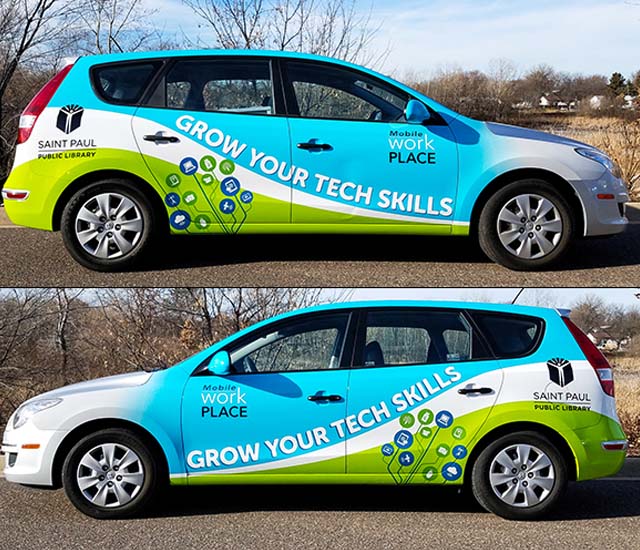 If you need help or don't know where to begin just contact us